Getting Everyone Together Youth Festival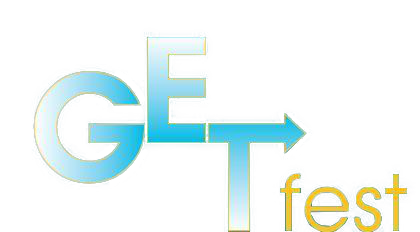 Brief Chronology of the past years
GETfest 2004 – GET Up, GET On, GET Moving…a multicultural and educational experience. The very first GETfest event! Our founder had been making her sole foray into the Public and Catholic schools with her motivational speaking tours for the past three years. Sharlene had a dual mandate to promote the annual celebration of International black history month while inspiring Edmonton's junior and senior high students to recognize the endless possibilities of their potential. Still talked about today, a professionally staged Edmonton Idol was held at the Victoria School for the Arts Theatre. R & B celebrity Kreesha Turner, the former Movements dancer made her singing debut at our Rising StarIdol and won the competition. She then entered the Bounce Radio competition and the rest is history. We were proud of her 2009 Juno Awards nomination for Best New Artist!!
GETfest 2005 – Standing Together Against Racism (STAR) Each student was encouraged to become a true star during this years' school tours as we focused on the intersection of injustice and inequality through the lens of our peers This was a pivotal year for the event, as it expanded from one week to two! GETfest garnered much publicity through its highly successful fundraiser. Billed as two venues, one event, the evening included a standup reception and silent auction at Sapphire Restaurant in conjunction with salsa lessons at the Armoury Dance Lounge. Co-sponsored by both facilities, all ticket holders were transported between venues courtesy of BlueSky Limousines. We were thrilled, the wider community were getting together to support our youths.
GETfest 2006 – Unity Through Diversity.This was an interactive competition where the schools and students were invited to compete through a banner system. There was much competition amongst the students who were encouraged to invite peers to the event and to write essays regarding the theme. Prizes included laptops, X-Box and MP3Players. The first Nations School Amiskwaciy Academy was declared the winner.
GETfest 2007 – Helping Young People Evolve (H.Y.P.E.). Guest speakers "hyped" the students to assess their choices in terms of career planning. These guest speakers had very diverse occupations. The students were also encouraged to take a deeper look at their personal development. Life-skills coaches were available to assist with the implementation of goal setting.
GETfest 2008 – Step Out and Rise (S.O.A.R.). This year GETfEST achieved its objective in two stages. First, by hosting the two week-long educational school tours inspiring students to S.O.A.R. Secondly, at the students' requests we featured a very strong entertainment component showcasing talent winners from various school competitions around the City. We also held focused discussions which addressed issues such as life skills, social responsibility and peer pressure.
GETfest 2009 – We experienced a tragic setback in 2008 due to a City of Edmonton water main break which totally flooded our facilities and brought our operations to a complete halt. Not one to surrender to defeat, we pulled ourselves out of the rubble and despite severe limitations have aggressively moved forward in preparation for an historic 2010 celebration.