Artistic Director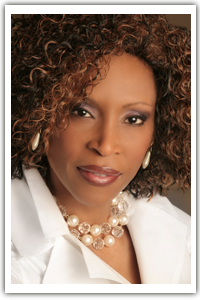 Since making the City of Edmonton her permanent residence, Sharlene Thomas has made her greatest contributions through Movements: The Afro-Caribbean Dance Ensemble.
She founded this multi-faceted company on February 11, 1990, the day former South African President Nelson Mandela was released from a 27-year prison term. Mandela's personal example of sacrifice, courage, and strength inspired her to influence Edmonton's youth through her dynamic dance theatre, lectures and stirring workshops.
Trinidad and Tobago-born Thomas has led a distinctive career since her migration to Canada. Her many achievements include:
Edmonton Arts Council city wide poster 'Arts Impressario'
Global TV Woman of Vision Award
Professional Performing Arts Award from the Black Achievement Award Society of Alberta
Fil Fraser Award for Excellence in Performing Arts
Alberta Dance Alliance Award
R.I.S.E. (Recognizing Immigrant Success & Endeavour) Award in Arts and Culture
Thomas' career spans 30 years, and encompasses all facets of the performing arts including singing, dancing, event planning, lecturing, producing, and dance choreography.
For a thorough list of her awards and accomplishments, please visit her official website.