Welcome
Movements Dance Ensemble is an internationally acclaimed dance company based in Edmonton, Alberta. We educate and inspire the public about dance, African and Caribbean cultures, and multiculturalism through our 5-pronged approach: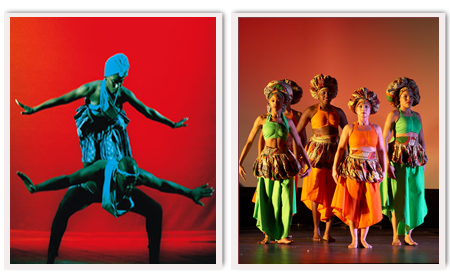 We offer dance classes and workshops for adults, youths and children.
We educate and inspire the youth through our diverse social initiatives.
We collaborate with dance companies of diverse cultural heritage.
We present and perform at schools, local and national events.
We contribute to the community through charitable work and fundraising.
Since its inception on February 11, 1990 – the day former South African President Nelson Mandela was freed from prison – Movements has strived to be an all-inclusive multicultural company. We have built our reputation on the same foundation of strength and hope shared by Mandela himself.
Sharlene Thomas, Movements' Founder and Artistic Director, has a personal vision of unity through diversity that makes her an integral part of the company's work. A renowned speaker, producer, and community leader, Sharlene is a recipient of Global TV's Woman of Vision award.
Movements, a board-governed and volunteer run organization, has made a positive impact on Edmonton's youth and community at large and has been recognized by its inspiration Mandela. In his missive to the company, former South African President Nelson Mandela wrote "...yours is truly a noble cause."