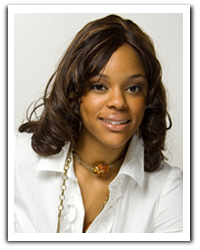 Kapri Thomas
(Principal Female Dancer)
Kapri's passion for the performing arts was evident at an early age, when at nine years old she sang the national anthem at a CFL Edmonton Eskimos football game for 30,000 fans.
In 1996 Kapri was accepted to Victoria School for the Performing Arts, where she landed lead roles in several musicals and dance theatre productions.
In her senior years at Brentwood College in Victoria , B.C., as Dance Captain she led the production of 'My Fair Lady' and choreographed the piece 'With a Little Bit of Luck.Through her work she received Brentwood 's 2003 Musical Theatre Achievement Award. Her creativity earned the schools dance program its first Shield Award, and she became the recipient of the Young Choreographers Award for British Columbia and the Joyce MacLean Cup.
Kapri has been dancing with the award-winning Movements Ensemble for over 15 years. She has thrilled audiences with her exceptional stage presence in their full-length productions, as well as major local festivals. She has performed across Alberta , B.C.,Ontario and Trinidad and Tobago.Kapri's award from the National Black Coaliton of Canada and her command performance for Archbishop Desmond Tutu of South Africa are but a few of the highlights of her exciting dance career.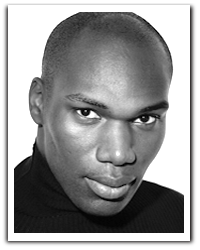 Garfield Andrews
(Principal Male Dancer)
Garfield Andrews is a passionate dancer. He has trained and excelled in several genres of dance including Ballet, Jazz, Hip-hop, Tap and Modern. He has been dancing with Movements for over fifteen years. The influences and artistry of the Company helped Garfield effortlessly land a role in the African inspired Broadway production, The Lion King for it's Toronto run.
Garfield has graced the stages of some of Canada's most prominent venues from the Vancouver Opera House, to the Northern Alberta Jubilee Auditorium and has also danced In the United States and Japan.
His high level of professionalism has landed him key roles in musical productions such as Power and Pasions; the Music Man and Caesar & Cleopatra. While touring in London, England he was also an Ensemble performer of the award-winning production, Riverdance.
Dancers Testimonials:
"Since joining Movements in 2002, my dance skills have improved tremendously. I have learned so much about other cultures and for this I am truly thankful.This Company has become my second family. What a great experience!!"
Maureen
When I first started dancing I had two left feet .I never thought I would be able to do the things I do now . It's amazing how my confidence and self esteem has grown….thanks to Movements.
Pheadra