Movements is renowned for its standard of excellence in artistic endeavours. Through our elite performances and programs, we've had a profound impact on the local community.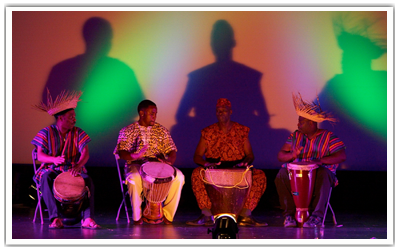 Continuing to enhance our focus on education and the youth, Movements is proud of their latest community initiative - GET FEST. The Ensemble performs at many of Edmonton's schools and senior citizens' homes, and we often donate our time and talent to other charitable organizations. The following are some of the many charities that have benefited from Movements' assistance:
Alberta Special Olympics
AIDS Network
Canadian Cancer Society
The Canadian Red Cross
Edmonton Bahai Society
Edmonton's Santas Anonymous
Edmonton Special Olympics
Misericordia Hospital
The Ronald McDonald House
The Salvation Army
Youth Emergency Shelter
YWCA
Wedman House for the Aged
Edmonton Vietnamese Association
Good Samaritan Senior Citizen's Home
We sincerely believe that children are the future. As such, we strive to incorporate many school performances in our yearly schedule. Our Artistic Director has worked personally with Mother Teresa School, Victoria School for the Arts, and the Terra School for Unwed Mothers among many others.
If you're interested in becoming part of our community, please contact us.